Advent Virtual Concert & Hanging of the Greens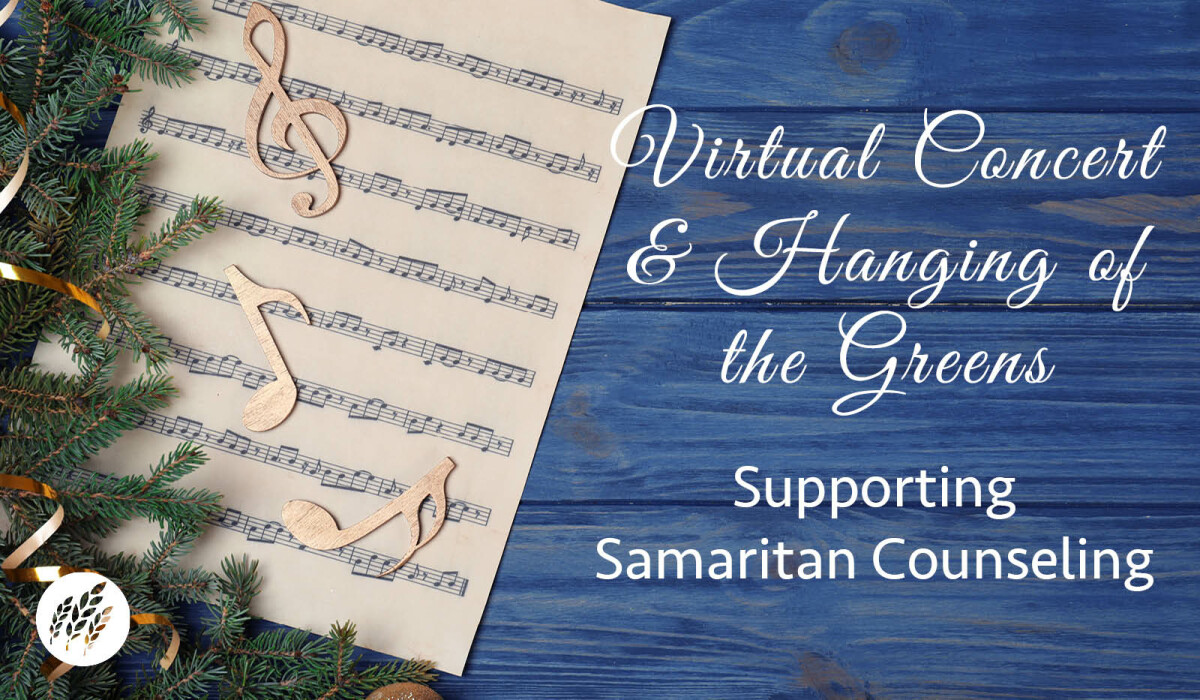 Sunday, November 28, 2021, 4:30 PM - 6:30 PM
This year we will ring in the Christmas season by combining two Harvest Christmas traditions - the Advent dinner and Hanging of the Greens - into one festive gathering! Join us in the Harvest Centre on November 28, from 4:30 pm to 6:30 pm. We will begin with fellowship and refreshments, followed by attending a virtual concert to support Samaritan Counseling. Musicians from six Samaritan church partners, along with special guests, will share their gifts of hope. After the virtual performance, everyone can help put the final decorating touches on the Harvest Centre. We close out our time together by singing a few Christmas carols.
The event is free. However, you will have an opportunity to provide a monetary gift to Samaritan. Can't attend the event, you can give to Samaritan online! Click here to give.
THE ADVENT CONCERT STREAMS LIVE @ 5 PM click here
Questions? Contact Diane McCoy ( ).