Join us in-person on the Harvest Campus for Worship
this Sunday @ 9 AM & 10:30 AM in the Harvest Centre

All gatherings include opportunities to sing, pray, hear a great message, and celebrate Communion. The Communion table is open to all who want to participate. Coming to Christ's table every week demonstrates to us how much God loves us, and it's an opportunity to give thanks and for God to do a transformative work in us.


Current Message Series | The Inn
Over the next four weeks, we will prepare for the birth of Jesus through our Advent series, "The Inn, Housing the Holy". Our Advent journey will lead us to the moment when the light shining through a closed-door becomes one opened to new possibilities, new relationships. What a poignant moment for us this year as the light–the hope, peace, joy, and love–multiplies from one illuminated heart and hand to another. We have only to open the doors of our lives and to say "welcome." The Inn is now open for business.
Join us in-person or online at 9:00 AM or 10:30 AM. Online worship can be found on Facebook or streaming on the Harvest website.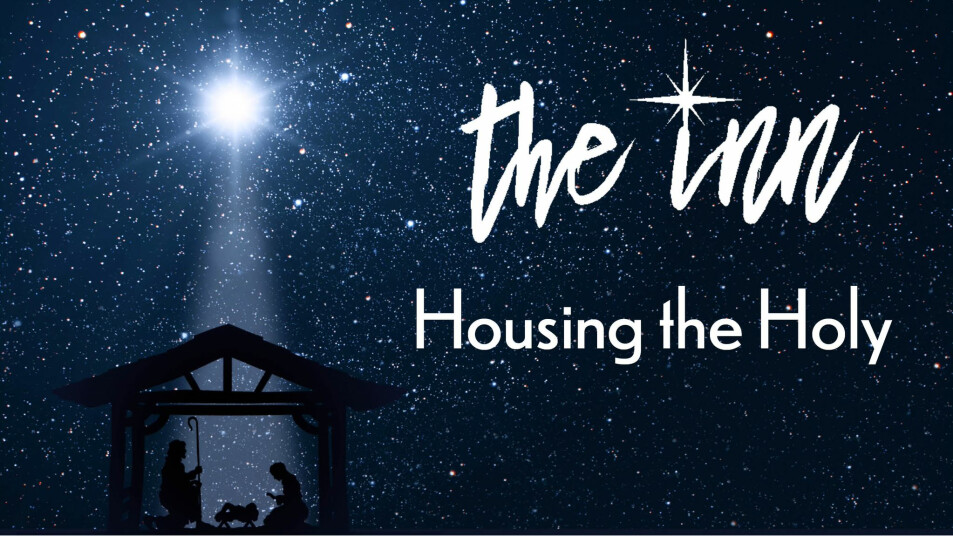 Ready to join us in-person? Join us this Sunday at 9 AM & 10:30 AM. Here is the important information:
COVID-19 GUIDELINES AT HARVEST
We LOVE OUR NEIGHBOR and keep one another SAFE by committing to the following while on the Harvest campus:
Persons leading worship from the platform have been fully vaccinated.
Masks are currently worn in all Harvest Kids and Students environments.
The sacrament of Communion will continue to utilize single serve elements that each person will receive upon entering worship. We will consistently re-evaluate when the proper time will be to reintroduce an option to receive Communion via intinction from a server.
Harvest staff commits to sanitize indoor spaces between usage with an electrostatic disinfecting system that sprays hospital-grade disinfectant and deodorizing cleaner that meets all EPA requirements for Toxicity Category IV (no harmful dermal, ocular, inhalation, or ingestion effects).
Harvest staff/leadership commit to providing well ventilated spaces for gatherings. The upgraded ventilation system works as it should: outside air is consistently being brought into the indoor spaces and air passes through UV filters which have been installed in every air conditioning unit on campus.
Harvest staff/leadership commit to notifying persons if/when there is a potential exposure to covid-19. Our check-in system allows us to register your attendance and contact information.

We LOVE OUR NEIGHBOR and keep one another SAFE by preventing the spread of illness.
If you:
Are Experiencing Symptoms of Illness
Have a Pending/Positive COVID-19 Test
Have Been Notified of Exposure to COVID-19
Are physically unable to wear a face mask
Then:
Stay home and worship with us online
Take the necessary precautions to care for yourself and to get healthy
Let us know that you are sick, we care – we want to pray for you