Heaven and Earth - Advent Study Groups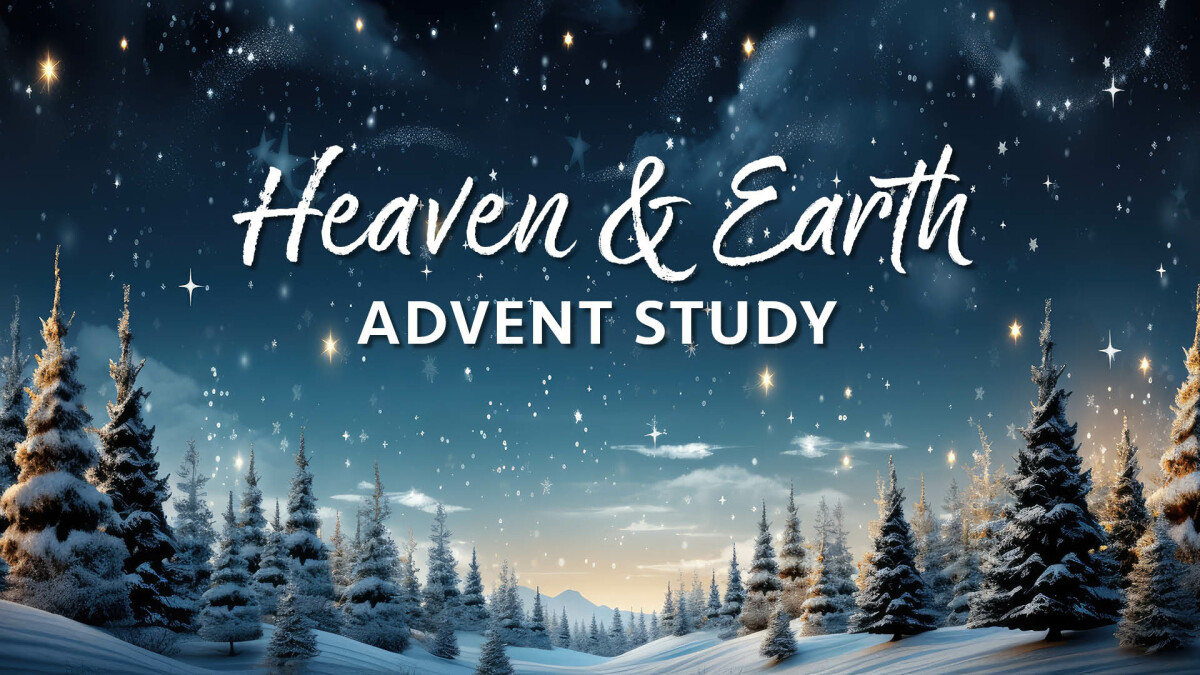 Sunday, November 26, 2023
Watch Out. God is On the Way!
We invite you to prepare for Christmas by participating in a small group during Advent. In Heaven and Earth: Advent and the Incarnation, Will Willimon introduces you to the God who does just that, brings heaven to earth and changes everything. In Advent we celebrate and anticipate the earth-shaking, life-transforming good news that God is coming to us.

If we're to have a future different from the past, it must come as a gift, something not of our devising. What we need is a God who refuses to be trapped in eternity, a God who not only cares about us but is willing to show up among us and do something with us, here, now.
There are several days and times from which to choose the study group that fits your schedule. Click on a link below to participate in this Advent Season's study.
Sundays, starting November 26, at 5 PM with Pastor Nick
Mondays, starting November 27, at 4 PM with Terry Cox
Wednesdays, starting November 29, at 7 PM with Pastor Rafe