Harvest Kids is our Sunday morning children's program and it is designed to be inclusive of all children. First-time visitors and weekly students are welcomed and introduced to God's word through scripture readings, story time, song and interactive play.
First time friends: When you arrive, you will find a designated check-in location at either end of the building in the East and West Wings. Helpers will teach you about our check-in station, collect necessary information, and direct you to the Harvest Kids classrooms.
In the East Wing, you will find elementary age students separated into small groups by grade. In the West Wing, you will find nursery and preschool classrooms. Snacks are served in each classroom at the beginning of class: animal crackers, pretzels, and occasional special treats.
9 AM: Students, K-5th, gather in a large group setting where we experience games, activities, and crafts that help us learn more about the Bible story. We will hear the Bible story in a fun and creative way and learn ways to apply the Big Idea to our everyday lives.
10:30 AM: Students will be separated into small groups by grade level, with a consistent leader that loves them every week. We will work together, play, create and learn before we join all grade levels in large group to hear the Bible Story.
NURSERY
Nursery for children 3 and under is available during all regularly scheduled Sunday worship gatherings. When dropping off your child, please tell the leader any information that will help in caring for your child such as allergies and special needs.
Big Idea: Every month we focus on a new characteristic of God that God puts inside of us to change the world around us. All month long we learn skills to take home to share our new skills with others.
When our Elementary students leave our program, we want them to know these three truths:
- I can trust God no matter what.
- I need to make the wise choice.
- I should treat others the way I want to be treated.
In our preschool program, we want our students to learn these three truths:
- God made me.
- God loves me.
- Jesus wants to be my friend, forever.
Communion
Children are welcome to participate in communion weekly at Harvest. Accompanied by a leader to and from the worship center, they will receive communion along with the rest of the congregation and will be guided back to their classroom for pick-up at the end of worship. If you prefer that your children not participate in communion, please let their classroom leaders know.
Missions
We want our younger members to know that God is using them right now, as they are, to help and serve others. No matter how big or small or rich or poor, God uses us to do the work of the church.
For the year 2018 Harvest Kids will be doing a combination of hands-on projects outside Harvest and in-class projects too. There are opportunities for kids of all ages and their families to participate. If you have questions about mission projects please email .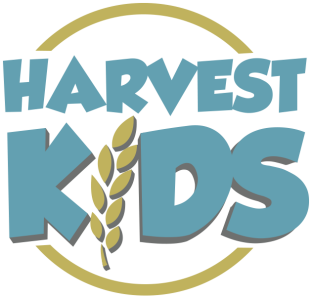 Harvest United Methodist Church is located at
14305 Covenant Way
Lakewood Ranch, FL 34202