Summer Discipleship Group - Acts of the Apostles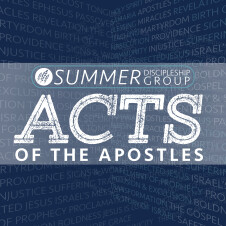 This summer in worship we will explore the story of the early church as we look forward together to God's next act for this church. Join us for six Wednesday nights this summer for a deeper conversation about the book of Acts, led by Pastors Katie and Jennifer. Register for $10 (scholarships and child care available) at the link above.
Wednesdays, 6:30-7:45 p.m.
June 13, 20 and 27; skip July 4; then July 11, 18 and 25
Questions?: Email Mike Kennedy or call him at 941-907-7333.
---
Where Moms Connect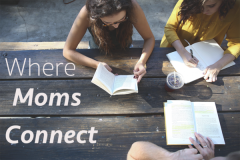 Where Moms Connect is a small group of women that meets every Wednesday to grow in their relationship with the Lord and one another. ALL are welcome to attend. Whether your child is 30 months or 30 years old, we hope you will join us!
WMC meets every Wednesday during the school year from 9-11:00 AM in room W206. Child care is offered in room W101. Contact Jeanette Conley or call her at 813-263-2985 with questions. WMC's last gathering of this spring was May 23.
---
A Disciple's Path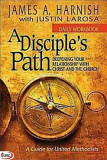 A Disciple's Path is an 8-week group that guides participants on the next steps in discipleship to becoming dynamic, engaged followers of Jesus Christ. You'll develop spiritual practices, discover your unique gifts, and become engaged in ministry that brings transformation in your life, the lives of others, and the world. No matter where you are on the journey of faith, you will grow as a result of your participation. This group is also a prerequisite for anyone desiring to become a member of Harvest.
Sundays, 9:00-10:00 a.m.
Length: 8 weeks
Start Date: July 29, 2018
End Date: Sept. 16, 2018
Book Cost: $0
Leaders: Mike Kennedy, Tara Poulton, Nina Willingham
---
Sunday School
We have ongoing adult Sunday School classes that meet every Sunday morning during both services. For more info, contact the leaders via the links below:
---