Daniel Plan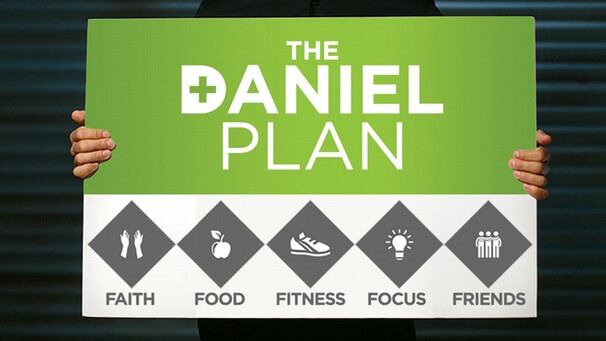 Every Wednesday, from 01/18/2023 to 02/15/2023, 7:00 PM - 8:30 PM
Group Leaders: Amy Vigil and Nick Lee
Are you looking to deepen your relationship with God and develop a community of supportive friends in 2023? And, at the same time make smart food and fitness choices each and every day? If the answer is yes, then join us as we embark on the Daniel Plan Journey beginning January 18 at 7 PM!
There are a limited amount of books (20 in total) at the church for pick up after the new year. The cost is $18.00 each. Book are also available on Amazon, or Cokesbury. Before January 11, you will want to have the book and have read chapters 1 and 2 and review chapter 10 "The Daniel Plan Detox". There will be other optional resources and additions on this journey and we will discuss them all during our meetings.
To find out more about the Daniel Plan and to join the group:
Questions? Send us an .