Vacation Bible School (VBS) - Ready, Set MOVE!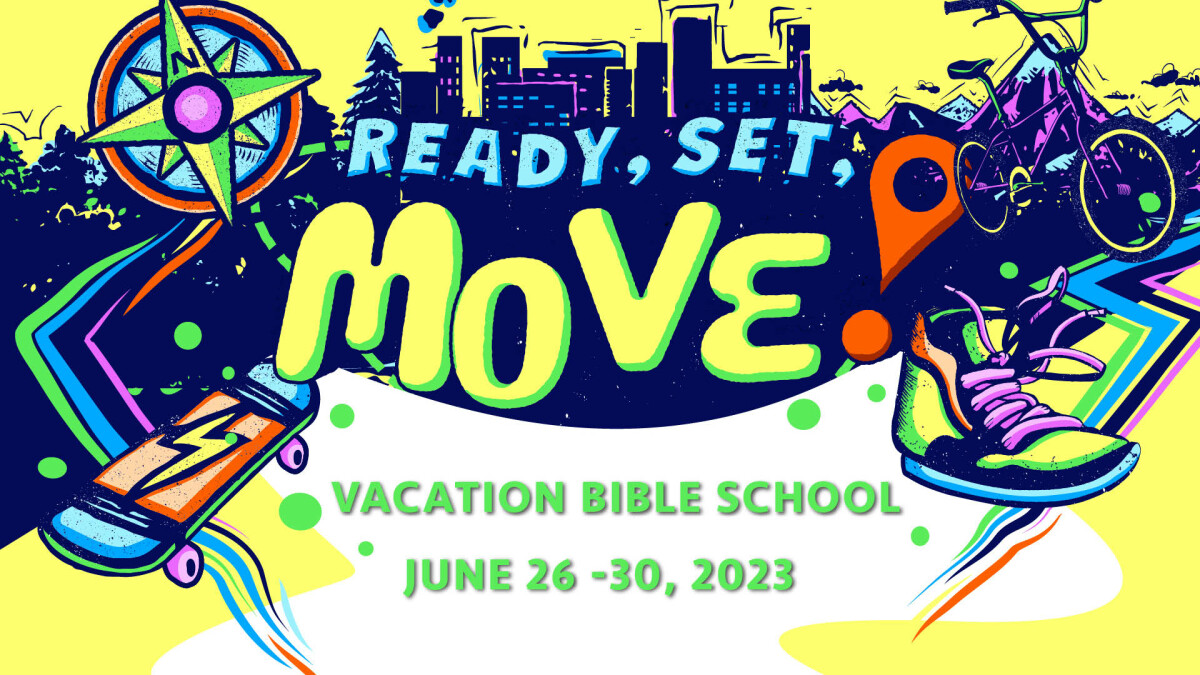 Daily, from 06/26/2023 to 06/30/2023, 9:00 AM - 12:00 PM
June 26-June 30 | 9 AM to Noon
VBS Sunday, July 2 | 10 AM
We are so glad you are here! This year's VBS will be awesome! Kids VPK (4 years old at the start of VBS) through 5th grade will participate in a week filled with lessons revolving around Jesus. Click the registration link below to find out more.

Cost: $5 per student for the week (This year's money is a donation towards your t-shirt. You are able to donate to sponsor an additional child or children who may not have the funding if you feel so moved.) Registration includes a daily snack, a t-shirt, and a Friday fun day with pizza and fellowship.

Ready, Set, Move! Register today and join in on the fun!
Volunteers Needed!
There will be a separate registration page for volunteers. If you are interested in signing up to serve that week, please watch for further communications and check the website/weekly emails.
If you have any questions about your registration, please email Stephanie Serfass.